DB

Systems
To Have Better Systems... Better Have

DB

Systems!
Security, Audio/Video & Computer Networks
Or call
508-229-2277

It's Wednesday December 08, 2021
Access Control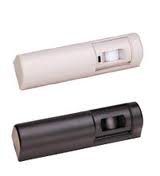 DB Systems installs and services Access Control systems, Proximity Readers, Bio Readers, Door Strikes, Exit Motions, Magnetic Locks, etc.
Reduce if not eliminate loss from unregulated access to inventory, tools, and equipment. Keep the wrong people out of sensitive areas. Protect your business assets, plans and ideas at the front line by only allowing authorized access.
If an employee understands access is regulated and recorded, loss drops dramatically. Also in the event of an employee dismissal, it costs almost nothing for the system administrator to remove one access tag from the system's database, compared to the cost of having a locksmith change or re-key the locks and sell you new keys.
Access control systems can stand alone or be combined with surveillance and burglar alarm systems.
When designed and integrated with surveillance, monitoring, and notification, it becomes a facility management system.
Access control systems have many options for network connectivity allowing remote monitoring of system status or updating user configuration as needed from remote location.
One door or many, DB Systems has the experience, training, and we are licensed by the Massachusetts Office of Public Safety to install or service any type of access control systems in Massachusetts.
See our Industry Licenses page for more information.

See more related pages under the Alarm/Security menu below for more details on specific types of security systems and what may be right for your home or business.
E-mail us here or call 508-229-2277